As a matter of fact, it will. Given that YouTube is the #2 search engine on the internet, simply uploading your video to YouTube is going to be a plus.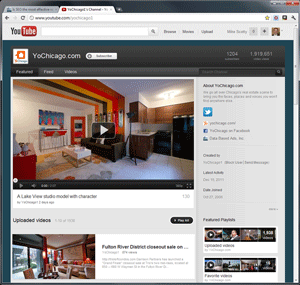 But don't expect instant gratification. Like anything in SEO, interesting relevant content begets user engagement, which plays a big part in whether your video(s) come up in the search engine results. And, the channel that your video is on can add significant SEO value.
Besides the essential task of optimizing the title and description of your video, these factors come into play regarding viewer engagement with your video:
Video factors
Views – the number of views indicates popularity
Ratings – Likes over dislikes
Playlist additions – How many YouTube users have added your video to a playlist on their channel?
Embeds – How many YouTube users have embedded your video in their blog, website or other content?
Shares – How many users have shared your video through their social networks?
Comments – How many comments?
Inbound links – How many other sites are linking to the video?
Channel factors
Channel views – How active is the channel?
Subscribers – How many users subscribe to the channel? Subscribers receive alerts to new videos at a chosen interval.
Inbound links – How many external sites link to the channel?
It's important to note that better channel factors have a definitive influence on the video factors, just as the SEO credit of an inbound link is affected by the authority of the link's domain.
So you may be thinking – how can I ever compete with a personal YouTube channel? The answer is engaging video. You will notice that all the factors above depend on your video being interesting and relevant. Forget the slideshow with music – be conversational, display opinion, tell your audience something they don't know.
When you can, play off the SEO strength of an established channel. If your company has a real estate video channel that pools the efforts of several brokerages or developments – upload your video there – you're then able to embed that same video in your website(s), blogs, and share it through social media. You can also playlist it on your own YouTube channel – building your own channel display on YouTube, while playing off the SEO strength of the larger channel. Third-party real estate channels are also an option. Your video provider may have an established channel of their own that not only provides video creation and production, but hosts your video on its popular channel.