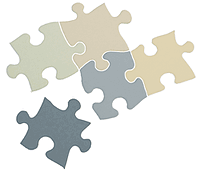 If you're going to start off 2012 with a reinvigorated SEO effort, be sure to ask your agency or consultant about these five SEO services and what their plan is for your real estate business.
Keyword research
SEO is NOT optimizing for the obvious. A solid keyword strategy evaluates the terms that your potential prospects are using to find businesses like yours through a variety of techniques and existing data –then evaluates your potential to gain search position if you decide to target those terms.
If you can't reasonably assume that you can make it to the front page of results for a keyword phrase in a given time period, your consultant should be refining your targets to phrases that are less popular, but achievable. Those keyword phrases are known in search as long tail search terms.
SEO strategy
Make sure that your consultant has a total SEO strategy, on-page and off, that will focus on driving traffic to and through your site to a conversion opportunity. The content of your site, your targeted keywords, your inbound (off-page SEO) strategy and the ability to navigate your site effortlessly must work together to give you your best shot at SEO success.
Content strategy
Your content will make the difference between a one-click visitor and a multi-click visitor. Your pages must be interesting, finding a balance between engaging copy and keyword richness.
And your content strategy must address the visitor's needs. If your visitor got to you by searching for Glen Ellyn townhomes – you better show them some Glen Ellyn townhomes and/or some information about them – a list of developments, recent solds – or they won't be long for your site. Your content must focus on what your visitors want – helping them make the buying decision at hand.
Inbound link strategy
An inbound link strategy incorporates more than just getting links to your home page. It's about delivering deep links into the pages of your site that relate to the specific search terms at hand. If possible, using the targeted keywords designated by your SEO strategy in the anchor text of that link. This is perhaps the most challenging aspect of your strategy, and the value of those incoming links can be exponentially enhanced when they are a part of an overall strategy.
Web design strategy
You can use SEO to get prospects to your site, but only good content and an uncluttered, easy-to-navigate website strategy can keep them there. Your site design can be one of the most crucial elements of your SEO effort. If you're developing a new website – consult your SEO expert before you build. The platforms you use can have large implications on your efforts. The way you segregate your pages can facilitate targeting specific audiences.