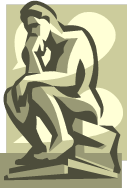 Before you go out and look for someone to help you with SEO on your real estate site, do a little preliminary exploration. Knowing where you stand amongst your competitors and what you believe you can achieve, will give an SEO professional guidance that will ultimately help him or her give you the best advice.
Your website
Your SEO effort is going to center around your website so start there.
If you use SEO tactics to get people to your site, will they stay?
Is your website easy to navigate? Free of clutter?
Can you look at each page and understand in the blink of an eye what that page is about?
Do you have a clear path to a contact form or conversion opportunities?
Do you have the ability to expand the pages of your site? To add relevant content to support your selected keyword targets?
If the answer is no to any of these questions, you'd be wise to work on these issues before you spend hard earned marketing dollars to attract traffic.
Keyword identification
Your SEO is going to ask you what keyword phrases your target prospects will use to search for your type of business. The typical response is very inclusive, but the more inclusive you are, the larger your site will need to be, which typically correlates with the size of your business.
Be specific. The broader the term, the more people are competing for it.
Thinking Naperville real estate? Think your best Naperville neighborhood(s) instead. Thinking Lincoln Park homes for sale? Think Lincoln Park high-rise condos or DePaul student apartments. Starting with small achievable segments allows a path to expansion with additional segments over time.
Content
Creating new content on a regular basis is very important to search engine ranking and important to supporting your targeted keywords.
Do you have a plan to build content through blog postings and/or video?
Are you willing to commit the resources necessary to achieve a regular influx of quality content?
Whether it's your own time commitment or a commitment of funds to a professional content builder, new content can be the most important component of an SEO program.