OK so the bounce rate doesn't kill your SEO effort – it's really just the messenger. And the message could be that something's not right.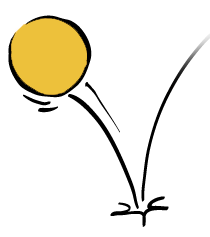 The bounce rate is a significant website SEO metric that is expressed as a percentage - the percentage of users who leave a site after viewing only one page. If you build it and optimize it, they will come. But will they stay?
Your SEO effort, if you describe SEO as optimizing your pages for the search engines, has been successful if you get someone to one of your website pages. But your marketing job is only just beginning. If you're in sales, your SEO effort is equivalent to getting the first meeting.
Building out your website navigation and creating the right content are going to have a considerable effect on how long your visitors engage with your site – and how close they get to contact.
The bounce rate on your site as a whole is a good indicator of visitor interest, but you should dig a little deeper for many reasons. Check the bounce rate on individual pages or site paths.
Your blog
The very nature of a blog make is susceptible to short reads. If you've successfully gotten your blog out to the masses, it's often through inbound links, RSS feeds, email alerts or social media posts. The visitor links in, reads your stuff, and then goes back to their feed. A higher bounce rate (>50%) on a blog is not uncommon.
But don't just chalk it up to fate. Each blog post should link to expanded content on your site when possible. Your blog sidebars should offer good options – like a list of your most popular posts (they're popular for a reason), or related articles/pages to your post topic.
Your most viewed pages
These are the critical pages. If most of your visitors are entering your site through these pages, there's a reason. If they're leaving immediately, there's definitely a problem.
If you're too close to your site (if you're the author/designer/programmer), ask others to honestly evaluate a page or pages on your site. Is the content poor? Is the navigation clunky? Is there no clear path to additional info? Is there too much clutter on the pages?
If there is a high bounce rate, something is usually not right. More often than not it is a lack of links to related content. Don't ignore what these metrics tell you.
Trends
Bounce rate, of course, is not the only metric you should look at. You can have a high bounce rate, but find that those visitors who do engage read a high amount of pages-per-visit or their average-time-on-site is unusually high.
Different sites have different purposes, which is why I am refraining from giving a specific bounce rate percentage that is too high or low. A site that deals with a complex topic with a narrow audience might find a high bounce rate, but a high engagement with those who do stay on. It is up to the site owner with help from his/her marketing/SEO team to evaluate the metrics based on their goals for their site .
Bounce rate, along with pages-per-visit and average-time-on-site metrics can be found in Google Analytics (free) or in your webmaster's reports.