Blogging does many things. It gives you and/or your company a voice, displays expertise and portrays a personality. So the marketing exposure benefits are all there.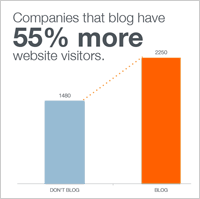 But the reason most businesses take the blogging plunge is to optimize their position in the search engine results. Blogging adds new content to your site that attracts the search engine crawlers and it adds additional links into your existing content that gives old content fresh relevance. Blogging should be a part of any real estate business' website strategy.
But geez, it's hard to come up with the content on a continual basis.
Coming up with new real estate-related blogging content may not be as difficult as you think, though. Think about the things you talk to your clients about on a daily basis – then put them down on video or in a blog.
Over the next few weeks, I will post about each of the following topics individually with more detail and good examples. Now might be a great time to subscribe to this blog – so that you'll get the posts as they're written. Yes, subtle self-promotion can be a blogging tactic.
Real estate agents / brokers topics
Your marketplace
Your readers always want to know how the market's doing. The more granular, the better. Most everyone sees the national statistics – but they rarely have much meaning in a local market beyond a general trend. Give local readers what they really want to know. Talk about day-to-day market realities, experiences with clients and the effects of local trends.
Properties
Our experience with blogging and video is that posts about properties get the most attention. People like to look at property. Give them what they want. You certainly have access to property and blogs promote the listing as well as the listing agent.
Community
How do community goings-on affect real estate? The simple events in a community attract buyers interested in an event. When you can, look at deeper community government decisions that actually affect the economic health of a neighborhood or city.
Homebuilder / Developer topics
Home buyers
No marketing can compare to a new home buyer telling a camera why they bought at a particular development.
New home community lifestyle
You know that your buyers are buying more than your home. People are buying into the neighborhood or community. Tell them how a community serves different buyer types – family, single, young professionals, etc.
Home designs / Model tours
They want to see the models. They want to know how they can customize. Cite options. Show how one of your buyers took advantage of upgrades or floor plan adjustments.
Construction techniques
Buyers are fascinated by the construction process. Images and video of start-to-finish projects and before and after comparisons are great topics.