Most builder/developers understand the notion that buying a home is an emotional experience for their buyers, and it's often more about who they are than what they say they may be looking for in a home.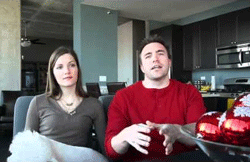 If you're an active blogger, or have someone blogging for you about your development to build your real estate SEO – it may be just as important that you consider the type of buyer that your development attracts as it is to talk about the product itself. Potential home buyers identify with other buyers and something your subject says about why s/he bought in your community may strike a chord that could lead to a connection.
So, of course, there is the standard anonymous testimonial that looks great in a website sidebar, but like many forms of testimonials – it comes off as sales copywriting; something the marketing people put together.
It's tricky to make a testimonial seem genuine, but it can be done. Go beyond "The builder and the sales staff were super attentive to details" and talk about a unique requirement(s) that the development fulfilled for that particular buyer:
What was their motivation for looking at your community in the first place?
What's around the development that is important to the individual buyer – transit access, shopping, schools, night life, etc.?
What aspects of the home was the buyer able to customize beyond the normal finishing choices?
Describe the acquisition / commitment process of buying, customizing, selling current home. You know how important this is to buyers.
Make a connection by using images of the actual buyer if they allow you. As always, a video really goes the extra mile to convey authenticity.
Here's how some real builder developers use their blogs to convey home buyer satisfaction: