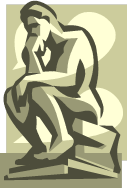 Over the past several weeks, I've been covering different ideas for blogging under various categories, citing examples from a variety of real estate blogs. When I got a comment a couple weeks back on one of those posts suggesting that I should have included ideas on the builder community angle (which I had the previous week), I realized that not everyone reads every post I write. Imagine that.
So it occurred to me that I should permanently post all of the ideas in one place where real estate marketers could access an extended list of real estate blog ideas when they needed a jump start. And, of course, it won't hurt my own SEO either.
I've got a landing page named real estate blog ideas and two child pages – one for real estate agents and brokers and another for home builders and real estate developers – For home builders and developers. You'll find the series of blog posts and examples in an RSS feed in the right column.