SEO consideration in your headline ensures that your post gets front of a relevant audience.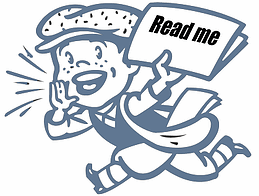 You spend so much time to blogging and building web content that you want it all to count, so if nothing else, take the time to consider important on page SEO factors, especially the title of your post or page.
Given that most people blog specifically for search traffic, identifying and using researched keywords in your title will be a distinct factor in your success. Note that in most blog platforms, the title of your post becomes a part of the page URL (check the URL of this post).
Use long-tail keywords that are easier to rank for but have search volume. These terms are easy to determine using the Google Keyword Tool.
Get as granular as you can. Where you can, use a small niche (Old Town Triangle) over the larger (Lincoln Park).
Front-load your headline with the most relevant keyword phrases, meaning 'Get to the point in the first few words'.
Like all SEO, getting the right prospects to your content is one thing. Getting them to engage is another. Here are a couple general tips to consider when writing a headline that help engage your prospects:
Write your headline last. Summarize what you've said and what your audience will gain from your post. If you're stumped, you've got some re-writing to do.
Write several headlines and pick the one that fulfills these tests:

Is it engaging? Does your target audience care?
Is it believable?
Is the message clear? If you're vague, your audience is likely to move on.

Optional, but advantageous:

Is it clever? A good twist of phrase adds interest – if the message remains clear.

Use words like 'how to', learn, free, maximize, one-time-only, etc.
Use comparisons – 30% higher
Your headline is the doorway to your content – for humans, and for the search engines.