Off-page SEO generally consists of link-building. Link building is the process of acquiring inbound links from other authoritative websites to content on your site. Search engine algorithms consider inbound links the highest form of credibility. Acquiring inbound links is never completely in your control – you must work and cajole other parties into linking to your site.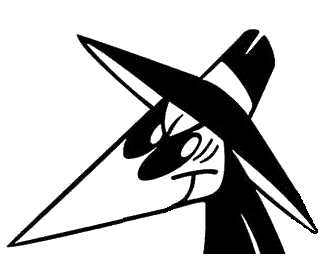 There are a couple ways you can garner these coveted links. You can create great content that gets noticed and linked to organically. Or you can swap links, buy links, and employ other links schemes. The former is generally referred to as white hat SEO, the latter as black hat (or sometimes gray). White hat takes a little more skill and authenticity. Black hat SEO takes a different kind of talent and is more often a financial transaction.
Finding sites with the best content – judged by the online community through its inbound links is what the search algorithms aspire to. In a perfect world, these sites would always surface first on the SERPs. Black hat tactics try to game those aspirations, by using fabricated links in meaningless sites to mimic credible inbound links. The unnatural links (as Google refers to them) are typically on sites that link to each other for 'authority' and are often referred to as link farms.
You won't often find these 'junk' sites as I tend to call them while going about your business on the web because they don't often come up in search results – but when you do find them, you'll be hitting the back button pretty quickly because, well, they're junk. Here's a couple of examples of sites that exist just for the links…
The unfortunate or fortunate, depending on who you are, aspect of black-hat link building it that it works, to varying degrees. And a fairly large industry has been built on successful black hat tactics. But its effectiveness is starting to wane.
If you follow SEO at all, you've heard of Google Panda, actually named after the Google engineer who spearheaded the algorithm updates. While the update as a whole and in parts can be defined many ways, its main objective and what is actually occurring is that low-quality sites with unnatural linking schemes appear to be moving out of the top rankings, rankings that were achieved through deceptive link building. Although the Panda update went global over a year ago, its effect seems to come in waves with occasional updates to the algorithm.
And this is good thing. How many times have you been dissatisfied with the results of a Google search? Chances are, not often. That requires an effort to keep the search results relevant.
The interesting thing about the Panda update is that it started with artificial intelligence built on the basis of human testers rating thousands of websites. Google then used that intelligence to create profiles of high vs. low quality sites. While the Google model is indeed very technical and understood by few, it is all about the human experience – will users keep coming to Google for their search needs? Is the Google engine surfacing the best content for the right query?
If you're a webmaster, Google suggests that you ask this question before deciding on a link's validity – "Is this going to be beneficial for my page's visitors?