About a month ago, Google search guru Matt Cutts let it 'slip' at a mainstream search conference that Google would begin actively seeking out and devaluing sites that over-optimized their web pages, referring to the on-page user experience.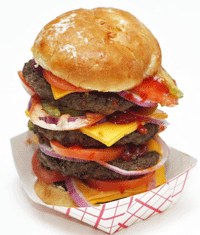 This week, Google made it official with its announcement that a change in its search algorithm would punish sites that violate the company's quality guidelines. Appropriately, the announcement was headlined 'Another step to reward high-quality sites'.
From the Google announcement:
The opposite of "white hat" SEO is something called "black hat webspam" (we say "webspam" to distinguish it from email spam). In the pursuit of higher rankings or traffic, a few sites use techniques that don't benefit users, where the intent is to look for shortcuts or loopholes that would rank pages higher than they deserve to be to be ranked.
Now would be a good time to reassess your on-page SEO for potential problems. An easy place to start is with your use of keywords on your pages.
What is keyword over-optimization?
You've probably seen it in your web browsing. Some are more obvious than others:
Title tags that are laden with keywords.
Example: Glenview real estate, real estate in Glenview, Glenview homes for sale
Multiple links to the same page.
Many times a web page will link to the same internal web page using different keyword-rich anchor text, or in blatant cases – the same anchor text over and over again. It's pretty well documented that search engines only give SEO credit to a link once on a page, and they associate the link with the anchor text of the first link. Red flag.
Link-filled footers.
Many inexperienced SEOs can't resist the notion to fill the footer with links that contain every possible related keyword or keyword phrase to their site. Not good. Footers should contain links that users are likely to click. Another red flag.
Keyword stuffing in your content blocks.
If your blog post or article reads a little spammy, it is. If you're inserting keywords in an unnatural way, you're keyword stuffing.
Check out this page and count the number (ctrl+F) of times the phrase 'Real estate SEO' is used. I counted them for you – 43 times. Webspam.
There are many more backlink-related violations to this over-optimization issue that are more technical. But suffice it to say that if you are considering, or your web consultant is endorsing this kind of keyword use, it's in your best interest to step back.