While most bloggers write for a higher purpose than pure SEO, most of us have a secondary purpose (OK, occasionally primary) of helping our sites rank better. We want to throw some link juice at one of our own websites, a client website, or a website we respect – one that shares good information.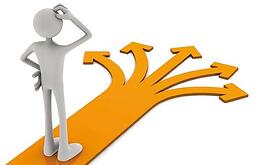 But if you're linking out from your blog to your own site or another with the intention of sending SEO credit, or 'link juice' to the destination, there are several SEO guidelines to consider. To writers unfamiliar with some of the finer points of how the search engines break down a page, these tips might help to fine tune your efforts and increase your link strategy's effectiveness.
Use your links sparingly
Too often, writers assume that the more links you have, the more effective your SEO strategy. Not true.
Your opportunity to send off-page SEO from a new page or post on your site to another site is finite – with the limits determined by your domain's authority. For the sake of this example, let's say you have 100 points* of available SEO credit to use with an original article on your blog. If you have four links in that article each gets 25 SEO credit points. If you have 20 links, each link gets 5 points.
The trick is to determine which links matter most and concentrate on those links. If your article is all about a new development in Lincoln Park, and during the course of the article you mention a couple of nearby restaurants, you don't need to link to the restaurants – they aren't what your article is about. To do so would diminish the authority of the SEO credit you are sending to your most important links – namely the development's website.
You have to ask yourself the question, "Am I helping my readers understand the gist of my post by linking to the side conversations?" If not, save the juice for the important links.
Important links first
When you can, link to your most important pages early in your post. The first links on a page carry more weight than those later in the post. This isn't always feasible and it is never worth making your article difficult to read. Just keep in mind that the first links get the most juice.
Incidentally, search engines almost always recognize the core content on a page as the main content. You are NOT competing with sidebar and footer links. Those links do count and pass SEO credit, but their share of the available credit is much less than those in the main content block of the page.
No duplicates
Don't link twice to the same page. The second link won't count (for SEO anyway). There are instances when you want to link twice because it just makes sense – you want to give your reader a second chance to see some important information. Just know that the anchor text on the first link is the one that Google is going to associate with the SEO credit given to that destination page.
Don't forget image links
Your images can link as well and are often at the top of your page. Use these links wisely – it's a good opportunity to link first to your strongest idea. More often than not – your image will define the main point of your post.
*there is no such thing as SEO credit points. The concept is used as an example.