Do you know Flickr? Photographers do. And so do the search engines.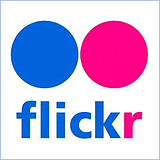 Flickr was born as a photo sharing site in 2004 and quickly gained a following. So much of a following that Yahoo! (a bigger deal back then) purchased the site the very next year and Flickr has continued to grow since. In August 2011, Flickr was hosting 6 billion images and had 80 million unique monthly visitors. Comments, favorites, friending (contacts) and groups are all part of the Flickr social community.
Flickr is a search engine darling, especially for image searches, and when possible, should be a part of your social media strategy. Our real estate media site, YoChicago, has a Flickr account that continues to send a high volume of visitors to our main site – consistently in the top 20 traffic sources. YoChicago has a wide expanse of neighborhood, development and project photo sets on Flickr, relative to our media focus, which is Chicago and suburban real estate development.
Good SEO tactics on Flickr include being very specific about the subject of a photo in the title (think keywords used by searchers). The description should support that title in prose and SEO and most definitely should include a link to a relevant page on your website. The link will be 'nofollow' but don't underestimate the live traffic it can generate. Your tags should be specific to the subject matter.
If you're a real estate developer or home builder, you want to have a quality photo set of your own development or new home community, so that when web users do searches on your community, your images come up in the mix, if not at the top.
If you're a real estate brokerage, Flickr probably isn't the right place for your listing photos, due to privacy issues, but it is certainly a place to promote your brokerage or agency with community streetscapes, business districts and neighborhood highlights.
One of Flickr's little known features is an embeddable slideshow (that's one of them below) of a specific photo set, as seen in this broker's community page or in YoChicago's neighborhood guide pages. These slideshows have a full-screen functionality that really shows off great photography.
And here's a real life example of Flickr's power to generate traffic. YoChicago's photographers took an aerial tour of downtown Chicago last week by helicopter and have uploaded about 60 of those photos in the last 10 days on Flickr. Images on YoChicago's Flickr account average about 1,000 views on any given day, but the activity in the 10 days since posting has been closer to 4,000 views per day. Most significantly the traffic from Flickr to YoChicago.com has tripled.
If you've got a photo buff at your company, put them to work!
Check out the slideshow of the Chicago aerial tour below. Click on the full screen icon for larger display.