In all the rhetoric (just one example) that some Realtor-related interests are slinging at Zillow, Trulia and Realtor.com, there's something that the 'Big 3' critics seem to forget.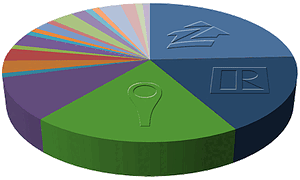 Google's a business too. So is Bing. So are all the other search engines.
None of these search engine companies are interested in who thinks they're entitled to have a piece of page one. A search engine's interest is solely with its customers' user experience. A good experience is what keeps their audience coming back to their search site - the best possible information and experience around a given search term. Right now, the Big 3 pretty much own it in many real estate categories.
Zillow, Trulia and Realtor.com are not at the top because they have stolen listings or bamboozled the real estate community. They are there because they provide the best content and user experience for a given search term. Users are disinterested in who 'owns' the listing. They just want to see them – with as little interference and as much information as possible.
The methods through which the search engines determine a site's relevance are expansive, to say the least, but the methods are designed to measure real-life human interaction. Site visitors do the voting with their on-site interaction. Humans who link on their own sites to information on these larger sites provide the backlinks – because they feel the information in those links is valuable to their own readers.
Humans are the traffic – and the human's behavior is what counts most when it comes to the SERPs. The people have spoken.
The reality of the Big 3
These companies are not on top because they have all the listings. Every regional broker has basically the same listing content through IDX. These companies are at the top because they are focused. Focused on traffic. Focused on user experience. Focused on creating a site whose real estate information is comprehensive at all levels and whose inbound traffic is garnered through optimization of the most real estate related search terms. They are not distracted by things like running a brokerage, or incorporating the whims of their agent constituency or management into their website.
Their mission is to create an audience – one that a host of industries will pay to access. They have the people, the resources, the focus and the brainpower to make it happen.
These sites aren't doing anything clandestine. They're using broker data that was made available to them by the brokers. Brokers who knew what they were doing – and for the most part are still enjoying the spoils of the relationship. Having access to the listing data is only part of the equation. How they display them, how they make subgroups of those listings available to online searchers through multiple channels and the supplemental data they consistently provide are what makes users stay. And come back.
The reality of brokerage participation
Kudos to RealGeeks for this article I saw in AGBeat which attempts to educate brokers on what they are giving up when they use Big 3-sponsored widgets. But I think that calling it 'predatory backlinking' is a pretty severe assessment given that there is a clear exchange of benefits to each party. Any broker or brokerage that takes a free 'sponsored' widget and puts it on their site has a responsibility to understand all of the implications.
And when they do understand the implications – it's likely that they will still choose to use the widget, despite the trade off of backlinks that strengthen the widget's host. To that point, one of the blog commenters on the above-referenced article, who appears to be a broker-manager says "The other reality may be that most agents don't have the time/resources to have their personal sites rank high on the engines therefore these widgets may enhance their site functionality and the fact they are helping "RTZ" [Realtor.com, Trulia, Zillow] is of no consequence".
And so it goes with most brokerages, even the larger ones. They are willing to buy into the sites because the sites deliver. This is not a cop-out. This is delivering value to sellers using the best available resources. This is an acknowledgment that most brokerages' ability to deliver equivalent eyeballs to their own sites is a challenge to say the least.
The challenge to brokers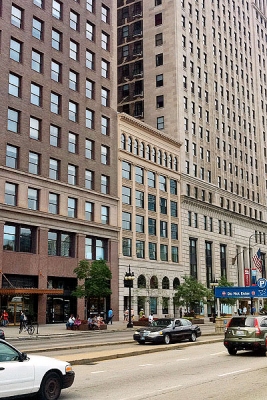 Building a competitive website is anything but easy.
Consider the challenge of writing and supporting the number of pages (try hundreds, more like thousands) needed to gain SEO traction in the larger real estate space – with diverse content that still holds user interest.
To make any inroads in search, a site must acquire backlinks. And effective link building is a drawn-out, time-consuming process using many channels, an enormous effort and a lot of resources. And alas, Panda, Penguin and other algorithm changes have put a serious damper on the short cuts.
Even trickier than the SEO pieces of this puzzle is creating a website that 'flows'. You can get users to your site – but you need to keep them there, and lead them to your contact goals. Easy to navigate, clear paths of information are essential to keeping users engaged.
And there's so much more that can get in the way of a full-out website that successfully competes.
The tradeoff
How much time and money do you need to invest to effectively usurp a national site, even if the Big 3 no longer existed? It's a huge number. Because you don't get there just because you're big. Or just because your SEO is perfect. Or just because your website has the newest designs and functionality. A perfect combination and integration of those factors and so many more are required. And then let's not forget that SEO influencers are changing at a pace that requires constant monitoring to keep you at the top if you get there.
Consider that real cost of creating a competitive site against the cost of buying into a marketing effort on one or all of these sites that gives you coverage in all the areas you serve – above and beyond the listing exposure you're getting at no cost.
For the smaller brokerages it will be a no-brainer. For the larger entities a more complex decision. But the bulk of the national agent population belongs to small or mid-size brokerages, or to successful agent teams that have their own niche carved out in a larger brokerage and see the value of the Big 3 to their personal business.
This is why these sites will survive, if not thrive. As I noted in this article about alleged estate listing syndication abuse, the demise of one of these sites would only result in the creation of another.
A little history
If you've been in the residential real estate business more than 10 years, you may remember when print media ruled real estate marketing and your local or regional newspaper ruled the audience. Despite the premium cost, brokerages participated. There were other options, just not very good ones. "Let's create our own publication and get out of the [insert local scourge here]" was a familiar mantra of the regional brokerages. The problem was that to be effective they needed "distribution optimization" which turned out to be a lot more expensive as a separate entity. You can surely see the correlation here.
And that notion is surely driving some of the fear regarding the Big 3. No one wants to be beholden to a third party or required to participate – and that notion is valid.
No brokerage should throw in the towel on SEO and ownership of their marketplace through their own website. SEO and marketing efforts at every level should be directed at bringing traffic to the broker website. Traffic equals SEO relevance to the search engines more than any other SEO effort.
The real questions here in the digital age are 'Can an individual brokerage, even the biggest, compete effectively in the search engines on their own?' and 'Could a brokerage be better off working with a venue(s) that affords them top of the SERPs exposure, can drive additional traffic to their own site and ultimately additional business – at a manageable cost?'