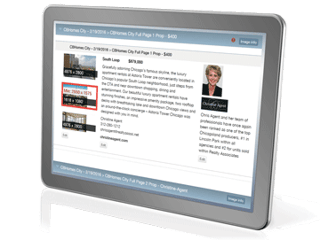 Maintaining the crisp detail and color balance of your photography, when advertising in your markets' highest-grade print periodicals, requires that each image have adequate pixel resolution. That resolution is based on the size that the image will be printed in the publication, and on the quality of the paper stock that it will be printed on.
AdMaster™ now allows clients to specify a minimum resolution for a particular ad section based on the publication's recommendations. After the parameters have been input, if a less-than-adequate photo is scheduled for that section, an alert will surface on the proof page, with the images' actual resolution – and what it should be.
It's easy then to click on the image and upload a new higher-resolution alternative.