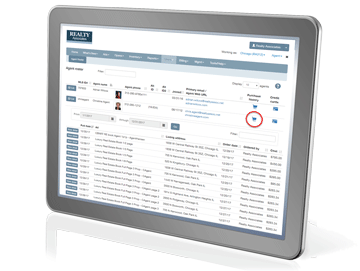 It's the time of year when agents are looking for ad expense reports from the previous tax year.
The Purchase History report in the agent roster summarizes ad expenses for any agent in any date range. On the main menu, click Users > Agent roster, select the agent and click the Purchase History icon.
Management users also have access to the AdMaster™ Billing system, which includes a variety of agent ad expense breakdowns that can be output as spreadsheets.
Check out the details here: Agent purchase history | Agent billing