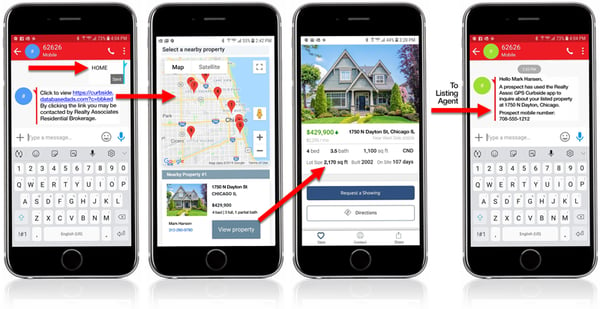 Instant feedback is an expectation for any consumer these days, and that includes real estate buyers. So when prospects are out and about looking at property, you want to give them the opportunity to get your listings' stats and inside images on the spot.
With GPS On-Location marketing, using any smartphone, prospects text the word 'Home' to a short code or number provided on a sign rider and are immediately texted back a link to an AdMaster™ interface that links to that property's listing detail page on your brokerage website, along with your 10 next closest listings to the subject property.
Clicks on the link send an immediate text to the listing agent, who is able to contact the prospect and provide instant feedback.
Easy and efficient – one low price per office.