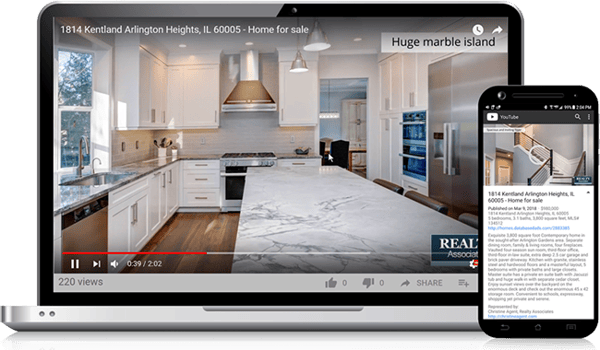 Upgraded in 2018, AdMaster™ videos are generated from each listing's images and captions to create a lively, no-effort, agent- and company-branded visual representation of each property.
Then each video is uploaded to your company YouTube channel in 1080p high-definition. We work with you to define relevant playlists and automatically feed your videos to them.
Your current inventory is on your YouTube channel at all times. Each video description and playlist is search engine-optimized and updated daily from the database. Our videos are designed for all-sized screens and social media delivery.
Check them out – one low price for all your listings.