Realtors working with a buyer are always interested in what's coming on the market. Conversely, agents with a listing that will soon be on the market are anxious to get feedback on how that listing will fare.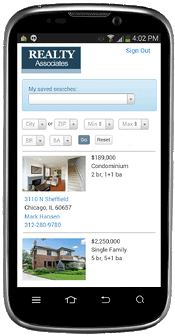 And so are their clients.
Hence the value of an in-house pre-market listing exchange that doesn't depend on sales meetings and arbitrary mentions of 'coming soon' listings.
Buyers' agents can use a variety of alert tools to see new MLS listings that fit their buyer criteria, but are most often limited when it comes to hearing about listings that may have a listing agreement signed, but are still being readied for the market.
And the agents with those listings are anxious to line up prospective buyers but are often unable to reach the entire audience of co-workers who have prospects looking for a home that fits the price and criteria range. If nothing else, the feedback of these 'first lookers' can be invaluable in setting the market price - or any last minute 'fixes' that may enhance buyer perception.
Within a brokerage, and subject to all brokerage internal rules, state laws and MLS guidelines surrounding pre-market listings, relevant coming-soon listing information can not only be made readily available to both sides through an internal system, but can be targeted to each agents' client needs at a given time.
A smart pre-market listing database
The AdMaster™ all-company smart pre-market database can make notification of matching criteria a no-brainer for agents.
Listing agents post their pre-market listing, which requires a minimal set of information including a photo, address, bed, bath and price range, and the date it will hit the MLS. Of course agents can add as much supplemental information as they like, including unlimited photos.
Buyer agents search the database using their buyers' criteria, then save the search.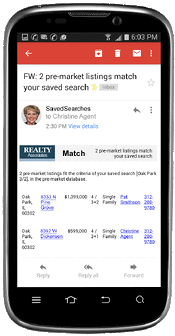 In real time, the database matches search criteria with listings – and messages each party to the other.
When a new pre-market listing is entered that matches an existing buyer search, both the listing agent and the agent who input the buyer search receive a message with the other's contact information. Same when a new search is entered that matches an existing pre-market listing.
This pre-market app goes beyond agents' personal and social network 'friends' and 'followers' to include the entire company, no matter what size, no matter how geographically diverse. One agent doesn't have to know the other – the database makes the connection based on listing and buyer matches.
Pre-market listing advertising and distribution
Every brokerage has its own rules regarding pre-marketing – most often requiring a signed agreement for a future listing date on the MLS.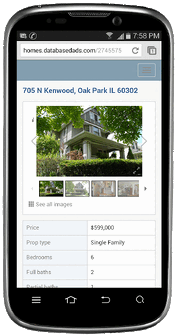 At the brokerage's discretion and oversight, pocket and exempt listings can also be included in the database – and the system has tools that can support that oversight.
Now that Zillow has a 'Coming soon' feature, it's likely that other real estate portals will follow suit. The system will feed pre-market listing data to Zillow and others directly from the database as dictated by the brokerage.
And each AdMaster™ pre-market listing has a property detail page with its own URL, printable brochure and a 'Coming soon' email template – suitable for providing an overview to your sphere outside your company.