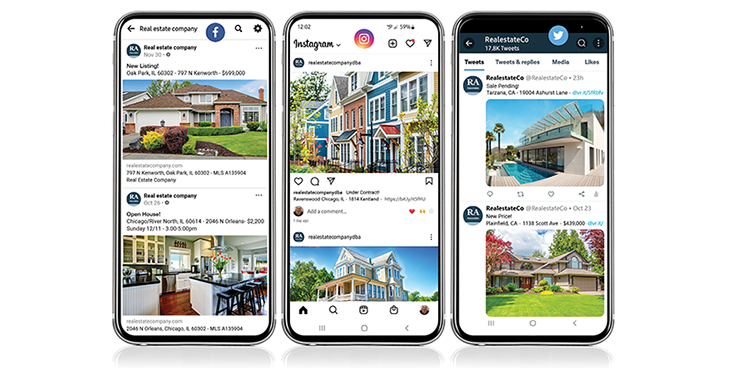 Now, in addition to automated New Listing feeds, DBA can feed Price Updates, listings Pending and Under Contract, Open Houses and Just Sold listings to your social feeds.
If your office/brokerage has a social media presence on Facebook, Instagram and/or Twitter, there is nothing more relevant than demonstrating your listing and sales activity to your social media followers.
And you can do it all 'hands-off' with DBA's automated activity-based social media feeds.
Using some or all feed categories, offices can create a robust automated social posting initiative that posts multiple relevant posts each day. With no marketing staff/admin resources required.
Listing events are posted at intervals that you pre-determine. Your pre-set parameters control which listings are posted and which are bypassed. Each social post links directly to that listing's detail page on your company website.