AdMaster™ allows users to use an ad price (Price in ads) that may differ from the list price. For example, a listing agent may choose to state a price range, or use text such as 'Low 200s' or 'Call for price' rather than state the actual list price.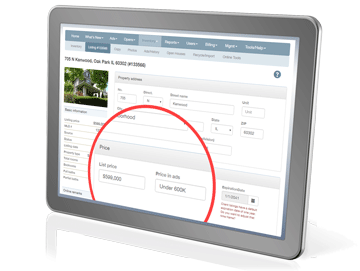 The ad price has always defaulted to the list price when a listing is created in AdMaster™, but subsequent list price changes previously required manual intervention to ensure that the original ad price was reflecting a new list price.
Now, when AdMaster™ imports a new list price from the client listing feed, a comparison will be made as to whether the existing ad price was equal to the existing list price. If so, the new list price will generate a new ad price equal to the new list price, which will undoubtedly save administrative resources. Ad prices that have been manually changed will be unaffected.