Opt in to have your Web activity listing report generated and emailed directly to your seller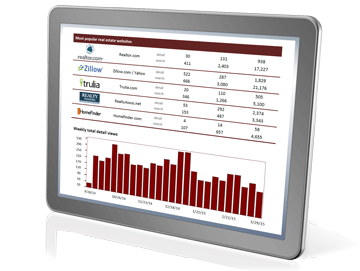 Web activty reports are generated for every AdMaster™ listing on a weekly basis.
Now, rather than forwarding the individual listing reports along to your sellers, you can have them sent directly. It's as simple as adding your seller's email in the Web activity seller email field on the listings' online tools page.
Agents with a larger listing volume may find it convenient to have the individual listing reports sent directly to each seller, and opt to personally recieve the cumulative Agent Summary report.
Agents still have the choice to recieve the individual listing web activity reports weekly in their agent email, and forward each report with a personal note to the seller. These reports do offer a great opportunity to touch base with your sellers.