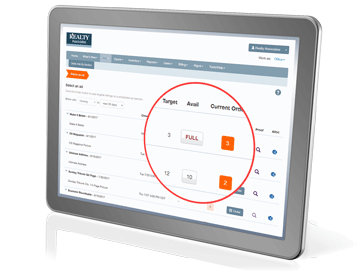 Admaster's latest enhancement in managing agent-driven ad purchases is hard targets. Hard targets give ad managers the ability to easily set, enforce and manage the number of incoming agent ad orders to optimally fit a given ad space or page count.
Agent users receive direct feedback on ad availability and are able to request that more ad slots be added when an allocation is full.
Hard targets add to the direct in-system communication between ad manager and agent users, also seen in recent upgrades like the Ad proof ready alerts and direct in-proof email links.
Ask your Client Service Manager about Agent-paid ad ordering.