AdMaster™ print / online marketing management
Organize & Optimize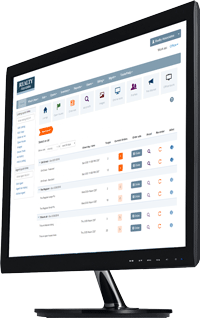 AdMaster™ can be an instrumental program for any size brokerage that wants to compile a real estate marketing database that will integrate data acquisition and distribution, online marketing presentations, SEO efforts, print advertising and publishing solutions all on one efficient platform.
AdMaster™ integrates and distributes listing data in a variety of innovative formats from a real time database. Products are managed and retrieved at a variety of access levels. Corporate management and office admins can oversee group projects like specialty publications while each agent has access to his/her own listings data and marketing options. Any user can control the enhancement of listing content under their ownership, but typically little or no enhancement is required. All the listing data is imported, updated and massaged to client specifications.
AdMaster™ designed to be available to all agents in a brokerage and is cost-effective enough that typically there are no charges to the agents, but for costly print applications and marketing programs, e-commerce solutions and expense tracking are built into the system.
Data Based Ads works at providing products that can be output with absolute minimum effort by our clients. And we work with our clients to produce the output that they want or need. Custom solutions are our specialty. Exemplary customer service and support is a given.