Digital office window display tours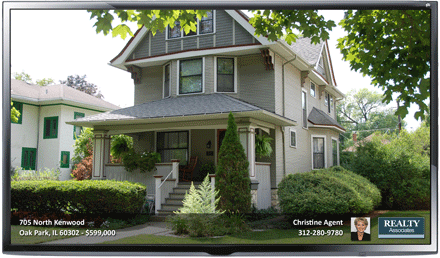 Give your foot traffic a look at your current listings on your in-office or office window display.
AdMaster™ generates real-time digital office display tours that highlight your current listings on your office HDTV through a local computer and internet connection.
All you do is click your office listing tour link and set the display in motion. The tour is always up-to-date.
Admaster™ Office Display Tours can be limited to specific parameters including, but not limited to:
Property type
Minimum price
Image source (MLS, uploaded, etc.)
Image size (avoids low-res)
Click an office to view listings from that office.
When the file opens in your browser, click F11 (full-screen). Or if F11 is not available, click in the upper left corner of the image, which will convert the display to full screen.