HTML email marketing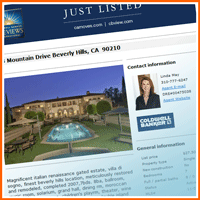 AdMaster™ listing data is accessible in a retrievable HTML format, which allows a user to retrieve presentation-style real estate email marketing templates and/or publish formatted ads in other online venues requiring raw HTML.
The HTML email marketing format works in most email clients, allowing agents to send a visual representation of a listing by email.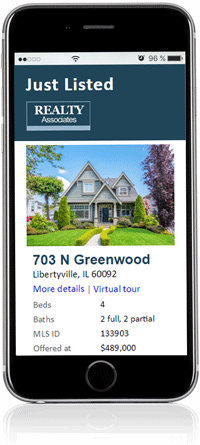 AdMaster's HTML email marketing format incorporates default AdMaster™ links to listing and agent contact pages on the broker website plus any additional links that an individual agent wants to add to the listing record.
AdMaster's HTML email marketing format is also available to cite specific events like Just Listed, Just Sold and Open House events.
AdMaster™ will also push automated event-based email notifications out to individual agents as their listings are listed, sold or hosting an open house. The HTML emails are delivered right to the agent's inbox, ready for forwarding to appropriate contacts.
HTML output
From the DBA blog...
Real estate email marketing needs to focus on business
Email marketing is still the number one form of marketing for small and medium size businesses – evidence of which you see every day in your inbox.
For realtors & real estate companies, it is one of the ...