Internal agent communication with HTML email
How often have you wanted to communicate brokerage activity to your agent population and staff through a visual presentation rather than a simple broadcast text email?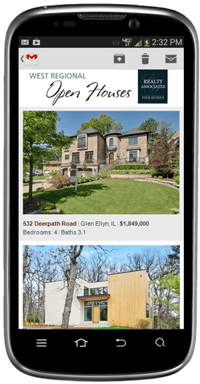 AdMaster™ can generate any number of listing-based reports, including
New luxury listings
Pocket listings
You name it
We'll segment the emails appropriately and deliver to specified segments of your agent / staff populations. We'll do it on a regular basis determined by you – weekly, monthly, daily or hourly.
Visual email communication facilitates timely delivery of in-house listing activity that helps get the word out and the showings up from your own agents.
Like all of our visual email communications – emails can be forwarded to relevant parties in an instant – on any device. All links resolve to the listing detail on your brokerage website.
Push notifications
Agents don't always have the time to log in so AdMaster™ can remind them when tools are created and available on a listing, including, but not limited to