Image management
It's easy to upload and syndicate your high-res images
Most Realtors now take high-res photos of their properties, but accept the decrease in size and quality that occurs when submitting those images to their MLS. Unfortunately, those resulting low resolution images are most often the images that get distributed to other real estate listing sites.
AdMaster™ clients can easily re-upload their high-res images and optimize their online marketing across the web.
Listing syndication
Companies that use AdMaster™ to syndicate their listing data and images to popular real estate sites can benefit from the easy upload capabilities in AdMaster™. Every destination then receives the original high-res images that can typically be displayed in full-screen mode.
VisTours
Companies that use AdMaster™ to build virtual tours can get a real-time high-res presentation anywhere the virtual tour is fed – even when sent in IDX feeds. Regardless of the destination site's ability to display a full-screen image, our VisTours are capable of showing your images in high-resolution full-screen mode.
HTML email marketing
AdMaster's email marketing and HTML advertising initially delivers an HTML presentation with right-sized images to increase speed and delivery of an HTML page or an email to the destination inbox. But once displayed, clicking on an image calls the AdMaster™ servers to display the image in full-resolution in a new browser window.
Branding / watermarks
AdMaster™ will watermark your images on the fly as they are retrieved for different purposes. A broker is able to brand and/or copyright its syndicated images while using clean originals are applied to brochures, print applications and other pre-branded environments.
Data feeds
All of AdMaster's feeds, regardless of destinations include or have links to the high-res images.
Print applications
And high-res images allow our print clients to do more impressive marketing pieces using larger images.

From the DBA blog:
---
Images are so important – in any media. Too often bloggers, writers and SEOs get too wrapped up in the content, and often select images as an afterthought.
Good image optimization can be critical to SEO and site performance, but most of all to readership. Read more...
---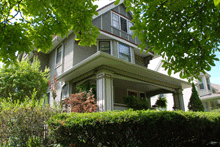 Using pure percentages, the number of 'marketing quality' photos vs. the number of 'could barely be bothered' photography is astoundingly low. As we develop new web products here at Data Based Ads, we test functionality on listings currently in our database. And believe it or not, it takes more time than it should to find a listing with better-than-average photos. That's not right. Read more...